Warwick Hospital payout for baby death parents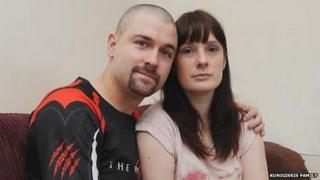 The family of a baby who died after hospital failings has won a five-figure payout from the NHS.
Daniel Kunigiskis died four days after errors made at Warwick Hospital during his delivery in October 2012.
An inquest in June 2013 heard how Daniel suffered a lack of oxygen at birth, resulting in brain injury.
If Daniel's mother, Sarah Kunigiskis, had been assessed properly, he would have been delivered early and survived, a consultant obstetrician indicated.
Lawyers acting for the couple did not disclose the exact figure of the compensation.