Raj Mattu case: No appeal against sacked doctor ruling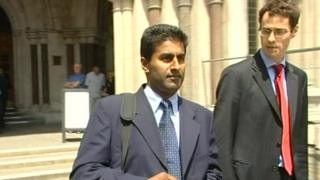 A Coventry hospital has decided not to appeal against a tribunal which found it had sacked one of its doctors unfairly.
Dr Raj Mattu was dismissed by University Hospital of Coventry and Warwickshire NHS Trust in 2010.
In 2001, he exposed the cases of two patients who had died in crowded bays at Walsgrave Hospital in Coventry.
In April, a tribunal ruled he was unfairly dismissed. The trust said it was not appealing against the decision.