Jaguar E-types to be handmade in Coventry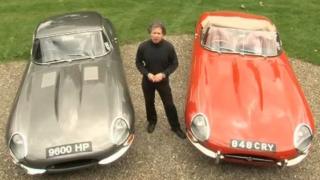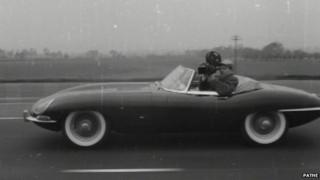 Jaguar Lightweight E-types are to be made in Coventry for the first time in 50 years.
In 1964 the company decided to make 18 of the special racing models but halted production after just 12 were made.
It now intends to complete the plan with the remaining six cars being handmade at its Browns Lane factory.
Jaguar expects high demand for the cars - predicted to cost about £1m each - and will prioritise sales to collectors with historic race car interests.
The new Lightweight E-types will be made using the exact specifications of the aluminium-bodied original.
In 2011, a restored original E-type was estimated to be worth up to £5m.
Jaguar's global PR manager, Dan Connell, said the revival of the car had been prompted by the launch of the Jaguar F-type in 2013.
"The E-type was in the minds of a lot of people when we made that car," he said.
He said the first car was already being built and would be unveiled in the summer. Production is likely to last throughout 2014 and into 2015.
The model was once described by Enzo Ferrari as "the most beautiful car ever made" and is expected to retail for millions of pounds, though a final price has not been decided by the car maker.
Mr Connell said although the original intention had been to produce 18 cars, the company had only ever sold 12 - which all went to private race teams.
Jaguar historian Philip Porter, who owns two original E-types, said: "As I understand it, they hope they will remain in the UK and be seen and used at motor sport events and not just disappear into museums."
The original E-type saw racing success with drivers Graham Hill, Jackie Stewart and Roy Salvadori at the wheel.