Coventry's culture bid backed by English Heritage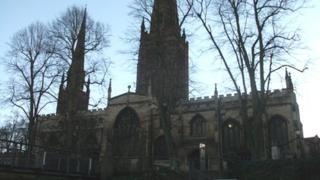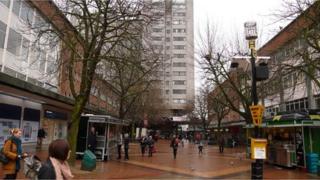 Coventry's bid to become the UK City of Culture in 2021 has been backed by English Heritage.
The city council announced in December it was considering making a bid to become UK City of Culture in 2021 and European Capital of Culture in 2023.
The local authority is currently preparing a report on what the benefits might be.
In a letter offering support, English Heritage said Coventry had "a lot to celebrate".
Tim Johnston, planning and conservation director with English Heritage in the West Midlands, said the city had a "wealth" of medieval heritage, as well as "high-quality post-war redevelopment".
"In the city centre, the medieval churches, particularly Holy Trinity, the surviving medieval houses and the Guildhall, all offer an indication of the remarkable heritage of one of the greatest medieval cities in England," he said.
"The overlay of the greatest post-war cathedral in England and the redevelopment that followed from wartime damage is the iconic image many have of the city.
"English Heritage will lend our support wherever possible in pursuit of the ambition to put Coventry back in the national eye."
Council leader Ann Lucas said it was "heartening" the fledgling bid had been backed by "such a prestigious organisation".