Coventry's Theatre One cinema 'will be demolished'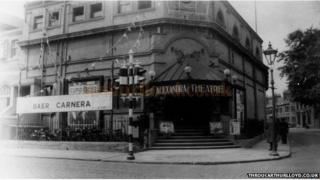 A campaign to save a nearly 100-year-old cinema from being demolished to make way for flats has failed.
Films have not been shown at the Theatre One building, in Ford Street, Coventry, since 1998.
An arts group called the Through The Wall Project wanted to revive the building as a cinema and arts venue.
But campaigner James Birkin said there was "no chance" the building could be saved as the group had been unable to raise the necessary funds.
"It was the timeframe that was the problem," he said.
"We were unable to raise the money to buy the site in time."
The owners say the cinema will be replaced with a £2.2m residential and retail development.
G&K Groundworks, which owns the site, had previously said they were willing to listen to sensible offers but otherwise, would proceed with the demolition.