Murder charge against Kamran Khalid dropped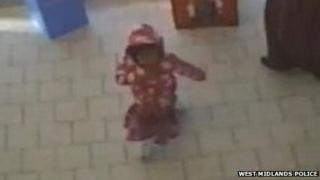 A man accused of murdering a three-year-old girl in Coventry has had the charge against him dropped.
Mariam Alam, from Foleshill, died in hospital after paramedics were called to her aunt's home in Fisher Road in November 2011.
At Birmingham Crown Court, Kamran Khalid, from Holbrook Lane, denied murder. The Crown offered no evidence so the charge was dropped.
The 35-year-old pleaded guilty to child cruelty.
He has also previously admitted perverting the course of justice, along with two other women.
The three will be sentenced at a later date.
A post-mortem examination revealed Mariam died from head injuries.