Lorry drivers warned motorists of wrong-way M6 driver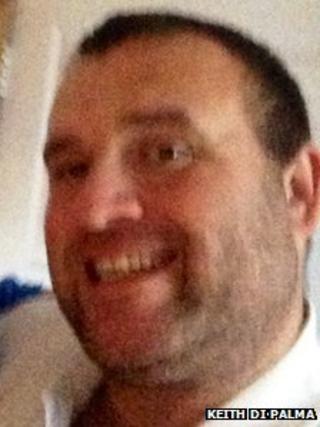 Lorry drivers who alerted motorway users to a motorist going the wrong way on the M6 in Warwickshire have been praised.
Police said hauliers had "shadowed" an elderly man as he travelled south on the northbound carriageway.
Lorry driver Keith Di Palma said he tracked the man for 10 miles while flashing his headlights as a warning.
The man, thought to have suffered a "major medical episode", was taken to hospital.
'Excellent work'
His Nissan Qashqai heading in the wrong direction at junction three near Coleshill, Warwickshire, was reported to police at around 22:50 GMT on Thursday.
Mr Di Palma, from Hornchurch, Essex, said he was travelling on the opposite carriageway when he spotted the man and sounded his lorry's horn to get the driver's attention.
"That slowed him down and myself and a white van managed to keep up with him and constantly flashed our lights at on-coming traffic," he said.
He added the driver slowed from about 50mph to about 20mph before he was halted by a police roadblock near junction four.
In a statement on its Twitter account The Central Motorway Police Group (CMPG) praised the drivers for their "excellent work".
Warwickshire Police said the force received a number of calls from members of the public reporting sightings of the vehicle.