Apology for Christmas Day power cut in Coventry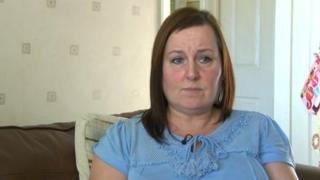 An electricity company has apologised after about 30 homes lost their electricity supplies on Christmas Day.
The homes, on Shilton Lane in Coventry, lost power for two hours at dinner time on 25 December and again from 16:00 GMT on Friday until 01:00 GMT on Saturday.
Western Power Distribution said the fault was traced to an underground cable which has now been repaired.
Resident Lorraine Wheel, who has a disabled daughter, said it was "traumatic".
She said the power went off just after her extended family got together at her sister's house next door.
The family tried to "have a party in the pitch black, but it didn't really work".
When the power went off the second time, she said her daughter's lift could not work nor her electric blanket.
"It was quite traumatic really and we've had no explanation," she said.
Western Power said the repair was permanent and supplies should be back to normal.