Royal Shakespeare Company receives grant for Swan Wing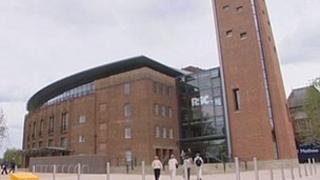 The Royal Shakespeare Company has been awarded £2.8m to restore the oldest part of its theatre in Stratford upon Avon.
The grant from the Heritage Lottery Fund will be used for work on the Grade II-listed Swan Wing.
The company also plans to create a new exhibition and open up its archives, charting the history of Shakespeare in performance and theatre-making in Stratford.
Work should be completed by 2016.
A spokesman said the RSC was delighted with the grant and added: "The exhibition will be suitable for all ages and include activities for children and families as well as providing resources for students and schools.
"It will be a fun and exciting way to find out how theatre has been made in Shakespeare's home town over the centuries."