Plans to reopen Drapers' Hall, 'gem of the city' in Coventry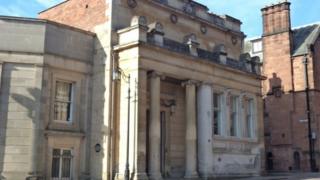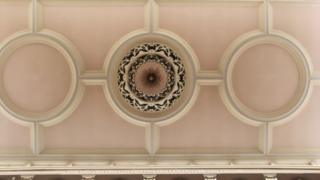 A "beautiful" 19th Century music room which has stood empty for more than two decades is to be transformed for the use of Coventry's young musicians.
Grade II listed Drapers' Hall was built in 1832. It was used as a magistrates' court until the 1980s.
The Higgs Charity, in conjunction with Coventry University, has announced £8.5m plans to restore the council-owned building on Bailey Street.
The city's civic society said it welcomed the plans.
Paul Maddocks, of The Coventry Society, said the building was "one of the gems of the city".
"It's a beautiful building and it's a shame so many people in Coventry don't know about it," he said. "This hopefully will bring back the whole building and open it up."
Peter Knatchbull-Hugessen, clerk of the Higgs Charity, said: "It's time Drapers' Hall was brought back to its former glory. We want to establish somewhere for young people to learn and perform music."
The building could open in spring 2015. It will remain in council ownership but the new charity will lease it at a peppercorn rent.