Coventry faith free schools 'detrimental', says NUT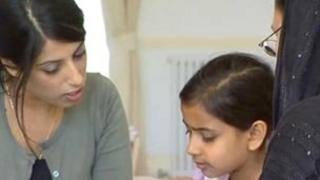 Two free schools due to open in Coventry will have "a detrimental impact on the city", according to a teaching union.
Jane Nellist, from Coventry National Union of Teachers (NUT), said the Seva Sikh school and a Muslim secondary school could increase segregation.
Supporters say faith as a way of life, rather than a belief, is hard to teach in existing local authority schools.
The council backs the schools and says they will be monitored.
The two institutions, which have started recruiting pupils and are due to open next September, will be the first free schools in Coventry.
The Muslim Coventry Leadership Academy for Girls said it would aim for a balance of 50% Muslim and 50% non-Muslim pupils. The Sikh Seva School Coventry said it was hoping for a 50% Sikh intake.
'£50m funding boost'
David Kershaw, Coventry City Council cabinet lead member for education, said heads from both the prospective schools had promised to employ qualified teachers and follow the national curriculum.
He said: "We wouldn't seek a free school or an academy, but when it's gone through due process and been approved by the Department of Education, in Coventry we say we want to work with them."
He claims the schools will bring up to £50m of funding into education in the city.
But Ms Nellist said: "We think it will have an impact on social cohesion in the city and it will increase segregation and we don't believe that's good for Coventry or for the Sikh community.
"When you look at free schools, it's disproportionate funding and with the Muslim girls' school opening as well in the city, I think that will have a detrimental impact on education in the city."
However, Dav Panesar, a Sikh academic from Coventry, said: "The Sikh way of life is a way of life, it's not a belief.
"That experiential part of life is missing from the current schooling system."