Keresley greenbelt homes plan submitted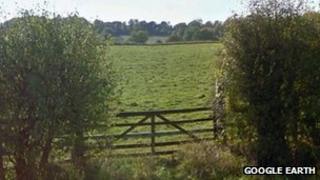 Up to 800 homes could be built on fields on the outskirts of Coventry under plans put forward by developers.
More than 40 hectares (100 acres) of greenbelt land in Keresley have been earmarked for development.
Pegasus Group has submitted an initial application to the city council to determine whether an environmental survey is needed.
Campaigners, including members of Keresley Parish Council, said the land was not suitable for housing.
The area identified is between Bennetts Road South, Sandpits Lane and Tamworth Road.
Parish council chairman Sandra Camwell said the area suffered from problems with flooding and sewage.
Three years ago, the then city council leader John Mutton said there would be no building on greenbelt land under the Labour administration.
Pegasus said the plans were at a very early stage, but involved mainly residential properties, a new primary school and supporting infrastructure.