Daniel Pelka: Fresh report to be published into failings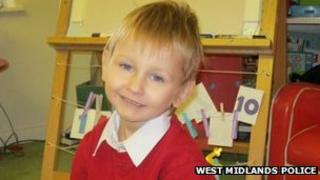 A new report will examine why child protection workers failed to intervene in the case of murdered schoolboy Daniel Pelka.
Coventry Safeguarding Children Board is looking at the four-year-old's case after a request by children and families minister Edward Timpson.
The recent serious case review found danger signs went unnoticed.
Daniel's mother Magdelena Luczak and her boyfriend Mariusz Krezolek were jailed for murder earlier this year.
In his letter to the Coventry Safeguarding Children Board, Mr Timpson said: "Now these failures have been set out publicly in your report, people will want to know why they occurred."
'Totally focused'
He urged the board to look at why information was not properly recorded, shared between agencies, and why four assessments by child social workers failed to identify risk to Daniel.
Daniel, from Coventry, died of a head injury in March last year after a campaign of abuse.
Luczak, 27, and Krezolek, 34, were each jailed for a minimum of 30 years following a trial.
Amy Weir, chairman of the Coventry Safeguarding Children Board, said a "brief" report containing further analysis would be published.
"We are now totally focused on ensuring all agencies deliver and complete the actions arising from the recommendations in the serious case review and welcome the minister's continuing interest in this work."