Daniel Pelka: MP calls for independent inquiry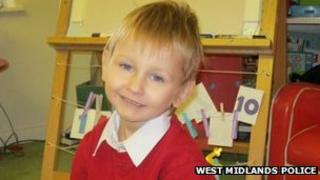 The government is being urged to order an independent inquiry into the case of four-year-old Daniel Pelka, who was killed by his mother and her partner.
The findings of a serious case review from the city council's safeguarding board will be revealed next week.
But Labour MP for Coventry North West Geoffrey Robinson told the commons that was not enough.
Daniel's mother Magdelena Luczak and Mariusz Krezolek were jailed for life for the boy's murder last month.
Mr Robinson said outsiders needed to investigate what went wrong.
Daniel died from a head injury in March 2012. He weighed just over a stone-and-a-half at the time.
Luczak and Krezolek were convicted of murder and ordered to serve a minimum of 30 years.