Just the Job event for unemployed in Coventry and Warwickshire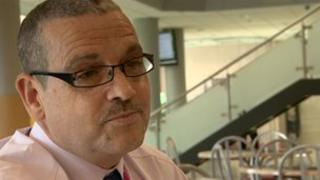 A free two-day event is to be held in Coventry to help the unemployed in their search for work.
Just the Job Live, organised by BBC Coventry & Warwickshire, will include workshops and talks from speakers, including Lord Digby Jones.
According to the Office for National Statistics, there are almost 10,000 people in Coventry who are currently on jobseeker's allowance.
The event will be held at Coventry Central Hall on 3 and 4 September.
Redundant three times
BBC Coventry & Warwickshire embarked on the scheme at the start of the year to find a small group of unemployed people from across the region and give them the skills they need to find their way back into employment.
Following an application process, five were selected for the two-month project, and one, who has since found employment, is Gary Moseley.
Mr Moseley, 50, and a father of two, had been unemployed for six "atrocious" months and applied for about 150 jobs.
He took redundancy from Peugeot in 2006 and had since been made redundant three times.
Following the scheme, one other candidate has returned to employment, one is setting up their own business and others are in a much better position.
Other speakers will include former GMTV presenter Fiona Phillips and Neil Clough from the latest series of BBC One's The Apprentice.
Further information about Just the Job, including Gary Moseley's story, can be found on Inside Out West Midlands on BBC One at 19:30 BST.