Child sex abuse fake teacher gets employment agency ban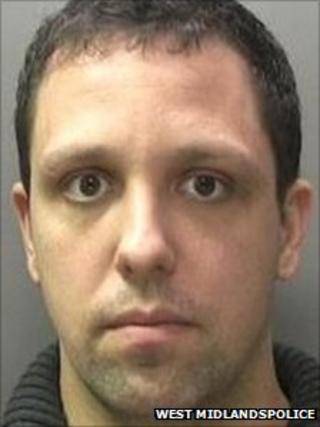 A man who faked qualifications to pose as a teacher and then sexually abused a boy has been banned from running or working for an employment agency.
Steven Bartlett, from Coventry, was jailed in 2011 for using his position to engage in sexual activity with a boy under 16 who had learning difficulties.
Bartlett had assigned himself teaching work through his company, Supply Recruitment Ltd, a tribunal was told.
The ban is in force for 10 years, the maximum it is possible to impose.
'Shocking case'
It is the result of legal action brought against Bartlett by the Employment Agency Standards Inspectorate (EAS), part of the Department for Business, Innovation and Skills.
Speaking after Wednesday's tribunal, employment relations minister Jo Swinson said: "It is appalling behaviour for any person to abuse a child in their care, but even more so when that person is pretending to be a teacher to fraudulently assume a position of responsibility and supply himself to schools through his own agency.
"It is only right he has been given the maximum ban as well as a prison sentence.
"This is a shocking case."
In April 2011 Bartlett pleaded guilty at Coventry Crown Court to eight counts of engaging in sexual activity with a child, as well as two counts of fraud. He was jailed indefinitely, with a minimum sentence of 30 months.
His victim was aged between 14 and 15 at the time of the abuse, which happened in Coventry from 2009 to 2010.