Ann Lucas named Coventry City Council leader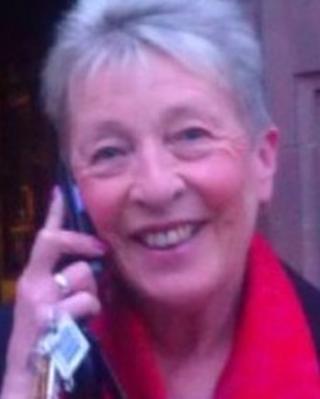 Coventry City Council has its first woman leader after the ruling Labour group voted for a new head.
Ann Lucas ousted John Mutton after winning a party leadership election by 25 votes to 18 on Friday.
Phil Townshend also replaces George Duggins as the local authority's deputy leader.
Ms Lucas said she has plans to change the make-up of the cabinet and will discuss them with the party on Tuesday.
Labour currently has 43 of the 54 council seats in Coventry, with the Conservatives holding the rest. The last elections for 18 seats were held in 2012.
'No special favours'
Ms Lucas, the former cabinet member for health and community services, said: "Every year we have elections to positions on the Labour group and you can put your name forward for any position.
"This year I thought 'I could do this, I'm ready for this'.
"I want to pay tribute to John. Ten years as leader of the Labour group, six of them in opposition. It's not an easy job to do and he's done a magnificent job but now it's my turn.
"We're different people and a different pair of eyes can look at the same problems differently, maybe think of new solutions.
"You may find that the portfolios people have are slightly different. You may find the people holding those portfolios are slightly different. I have some very different ideas."
Ms Lucas, who represents the Holbrook ward, also played down the fact she is the first woman to take control of Coventry.
"I like to think of myself as a politician who happens to be a woman," she said.
"Anybody who knows me knows I've never asked for any special favours because I'm a woman."