City College Coventry 'inadequate' in Ofsted rating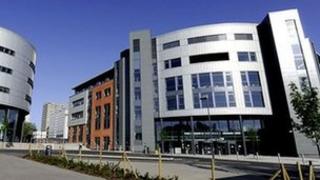 Coventry's City College has been rated "inadequate" in its overall performance by Ofsted inspectors.
Ofsted criticised the quality of teaching, leadership and management at the city centre college.
College principal Paul Taylor said he was "devastated" at the result and claimed Ofsted had "moved the goalposts" in how judgements were made.
Ofsted said it changed inspection ratings last September to ensure fair progress for all learners.
Mr Taylor said: "Three years ago, Ofsted said our teaching was good. The goalposts have been moved, with more emphasis on learning rather than teaching."
He said staff and college systems were currently being analysed, adding: "I feel determined to put it right and put it right quickly."
The college will be inspected again in a year's time.