Theft arrest after £113,000 goes missing from police HQ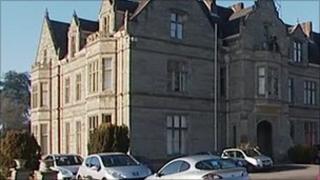 A man has been arrested after £113,000 went missing from a secure storage area at a former police force headquarters.
The 54-year-old man, from the Stratford-upon-Avon area, was held on suspicion of theft after the money disappeared from Warwickshire Police's former HQ, near Leek Wootton.
The force would not confirm whether the arrested man worked at the police premises.
It is understood the money was reported as missing in September 2011.
The cash had been confiscated following the conviction of three people at Warwick Crown Court in January 2010.
Warwickshire Police announced last March that anti-corruption officers were conducting a criminal inquiry into the disappearance of the money from Woodcote Manor.
The cash was originally seized under the Proceeds of Crime Act.