Warning over Warwickshire paedophile 'hunter'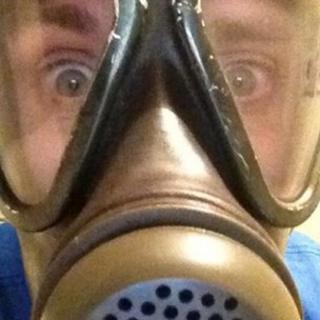 A man from Warwickshire who poses as an underage girl on the internet to catch suspected paedophiles has been warned he could be breaking the law.
The man, who calls himself Stinson Hunter, posts videos of men showing up for alleged meetings.
Warwickshire Police has confirmed a man was arrested on suspicion of inciting a minor to engage in sexual activity after footage was posted.
Officers have requested the removal of the video from the internet.
Mr Hunter creates profiles on dating sites, responds to messages posing as a 14 or 15-year-old girl and then arranges meetings in hotels or public places.
He said: "They're on the back foot, they're thinking they're meeting a child and they're accosted by two blokes, or three blokes sometimes, obviously we make sure we tell them there's going to be no violence."
A Warwickshire Police spokesman said a 65-year-old man from the West Midlands was arrested on suspicion of inciting a minor to engage in sexual activity on 18 February, adding: "Police were made aware of the alleged offence after a video was posted on YouTube."
West Midlands Police also investigated the video footage. Supt Clare Cowley said: "We do not encourage vigilantism of this kind and would warn those who take this approach that they could be breaking the law.
"They could also be disrupting criminal investigations and compromising the safety of vulnerable victims who would be best protected by the police."
'Very vulnerable'
Mr Hunter said: "I'm not encouraging vigilante justice. It might be irresponsible, but if I can help one person not be hurt then it's worth it and I'm prepared to take the fall for it."
He said he wants to highlight the need for more child stringent protection online and has no intention of stopping.
Lindsey Lavender, from abuse charity Safeline, said: "We couldn't condone what he does but there are a good couple of points that he does raise about internet usage."
She added: "The naivety of young people makes them very, very vulnerable."