Kenilworth Castle to install viewing platforms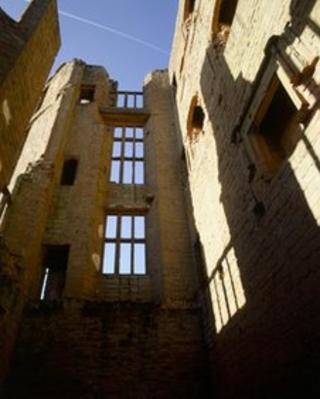 Platforms will allow visitors to Kenilworth Castle to experience views as seen by Queen Elizabeth I.
They are to be installed on three floors within Leicester's Building, which was built ahead of the royal visit in 1571.
Holly Woodward, from Kenilworth Castle, said that the building was an "extremely important part of the Elizabeth and [Robert] Dudley story."
The platforms, which will be unveiled in the summer, will be 18m high.
Currently, the inside of the ruins of Leicester's Building can only be viewed from the basement and ground floor levels.
English Heritage said that the design of the platforms has taken into account their fixture into the historic stonework and their visual impact.
In 1575, Robert Dudley, Earl of Leicester, threw a party at the castle, which lasted for days to impress the Queen.