Leamington Spa sewer upgrade plans to go on show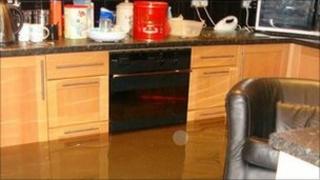 Plans for the final stage of a £10m plan to upgrade the sewer system in Leamington Spa to prevent flooding are to go on show.
Severn Trent Water, which is investing the money into flood prevention work, wants to install 4,000m of new sewer pipes in the town.
The final part of the work is part of a wider project which will help protect nearly 140 homes and businesses from sewer flooding.
Work is due to finish in summer 2014.
NMCNomenca, which is carrying out the work on behalf of Severn Trent, is holding a public exhibition on 18 and 19 January at the Creative Railway Arches, in Court Street, to explain more about the work.
Those behind the project have warned some roads may have to shut for the work to be carried out.