Coventry city centre in drive to attract more shoppers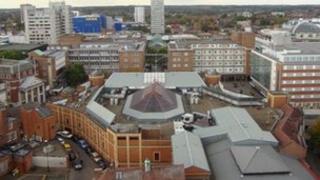 A new drive is being launched to try and attract more shoppers to Coventry city centre.
A group of retail managers, business leaders and council representatives will be staging a walkabout later to try and identify areas for improvement.
Linsey Luke, from the Federation of Small Businesses, said the task force will "look at city attractiveness."
It is headed by Coventry City Council's cabinet member for city development, Lynette Kelly.
Ms Luke said: "We're not promising miracles, or at this stage making any claims for this wonderful group that's going to make brilliant changes, what we are saying is that we are going to look at everything."
A council spokesperson said the main aim is to improve the city centre and that the task force will first decide what the key issues are.