LTI black cabs back on the road after steering fix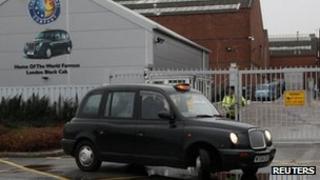 More than 400 black cabs are back on the road after a steering fault was fixed, the administrators of the firm where they were made has said.
LTI in Coventry went into administration in October with 99 out of its 176 workers losing their jobs.
Price Waterhouse Coopers said work would now get under way to fix the same problem on 600 new and unregistered vehicles.
It said this work should be completed by late February.
Union leaders and MPs are hoping to get assurances that black cab-maker LTI will remain in the UK.
Members of Unite and Coventry MPs asked Business Minister Michael Fallon to support their campaign for LTI to continue production.