Daw Mill mine in Warwickshire remains 'under threat'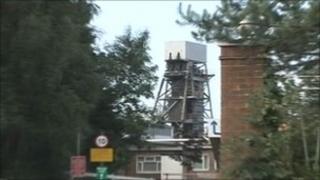 The future of the Daw Mill colliery in Warwickshire remains under threat despite major changes at mining company UK Coal.
Now called Coalfield Resources, the company has split its operations into a mining arm and a property division.
The move has safeguarded 2,500 jobs and was coupled with a plan to address a £450m pension deficit.
But it is still set to shed 800 jobs at Daw Mill by early 2014 unless the pit in Arley can safely boost production.
Coalfield Resources spokesman Andrew Mackintosh, said: "The restructuring hasn't had an impact at all on job losses at Daw Mill.
"They're trying to cut the costs and make sure they're more efficient.
"It is still earmarked for closure in early 2014 unless we can get that viable plan.
"We've got geology issues. We've also got issues around our costs, our purchasing, so [there is] lots of work in every corner still to be done."
In August the company said it had made losses of £20.6m in the six months, with Daw Mill contributing to a 20% fall in production.