Coventry Stadium sale plan questioned by customs officials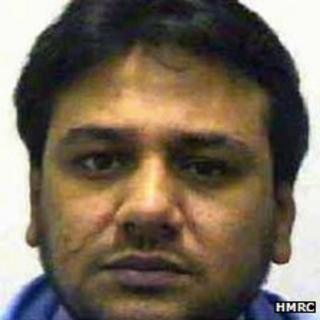 Plans to sell the home of Coventry Bees speedway club have been thrown into doubt after HM Revenue and Customs (HMRC) said it had frozen the asset.
The HMRC said they acted because a convicted money launderer, the subject of a £2m confiscation order, owned 50% of the freehold of Coventry Stadium.
They said any sale needed consent from the Crown Prosecution Service (CPS).
However, venue chief Avtar Sandhu said the stadium is "100% owned" by his family and denies they have partners.
HMRC said Jatinder Singh Batth, from Birmingham, had several assets frozen on 3 August including a half share of Coventry Stadium, two properties in London and a number of bank accounts.
'No planning permission'
Batth, also known as Micky Singh, was jailed for 18 months in 2009 for laundering money from organised crime gangs.
He has until February next year to repay nearly £2m or serve a further 10 years in prison.
Jennie Kendall, from HMRC, said they would restrain assets, including the stadium, until the confiscation order had been fulfilled
Ms Kendall added they had contacted the CPS after being notified of Mr Sandhu's intention to sell the track.
Mr Sandhu said after 10 years at the venue the time had come to look for new owners "to take over the stadium freehold".
He said: "It is my decision and my decision alone to put Coventry Stadium up for sale.
"The stadium is 100 per cent owned by the Sandhu family. We do not have any partners in the ownership.
"Two of the three businesses operating out of the stadium are currently leased out, and the possible sale of the freehold does not affect either speedway, stock cars or greyhounds.
"They will all continue as normal, hopefully, for a long time to come.
"At no time have we applied for planning permission, nor are we seeking to apply for planning permission at this time."
'Business as usual'
Coventry Bees owner Mick Horton said he had not had any contact with Mr Sandhu over the intended sale, but was adamant it was "business as usual" as far as he was concerned.
Mr Horton said: "When it comes to the speedway I own the rights to run the speedway there.
"I'm certain Mr Sandhu would have made me aware of this when I did the agreement last year.
"If there was any concern at all nobody would have taken over the speedway.
"I had reassurances then and I expect to have reassurances now."