Russell Joslin death: Lesley Granger heads BBC inquiry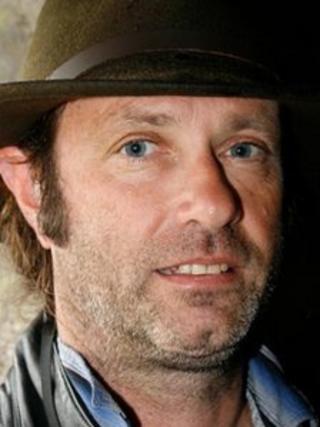 The BBC has chosen an "experienced HR expert" to head an inquiry into how complaints were handled from a reporter thought to have killed himself.
Russell Joslin, who worked for BBC Coventry and Warwickshire and had complained of sexual harassment by a female colleague, died on 22 October.
The corporation said consultant Lesley Granger, who worked at the BBC until 2008, would head the inquiry.
MP Jim Cunningham said the inquiry should be held outside of the BBC.
The family of Mr Joslin, 50, had called for an inquiry into allegations by the reporter that he was sexually harassed by a female colleague.
Mr Joslin's father Peter previously said his son, who had mental health problems over the past six months, should have received more help from BBC managers.
In October the BBC said it would be carrying out an inquiry which would be headed by an "external professional".
In a statement, the BBC said Ms Granger was "an experienced expert in human resources issues" who, for the past four years had worked as a consultant and executive coach with a "range of public and private sector clients".
Before that, it said, she worked as director of HR for BBC Global News.
Mr Cunningham, Labour MP for Coventry South, said: "I think to maintain the BBC's regional reputation, which is actually a good one, it would be far better if it was independent - and not the BBC carrying it out itself."
Police investigation
In its statement, the BBC said Ms Granger would bring "expertise and a perspective from outside the BBC to her inquiries".
It said her report would be published in the future, "subject to any material that has to be redacted for data protection reasons".
The BBC said she had been commissioned to do the work by Lucy Adams, the BBC's director of HR, and David Holdsworth, the controller of English Regions.
It said, if appropriate, Ms Granger's review would be fed into the wider inquiry about sexual harassment in the corporation being headed by Dinah Rose QC.
Mr Joslin's family said the complaints he had relating to the colleague dated back to 2007.
The woman accused of harassing the reporter has said there was never a complaint against her and denies any wrongdoing.
Warwickshire Police is looking into the case as a matter of routine.