Russell Joslin BBC inquiry: External person to oversee investigation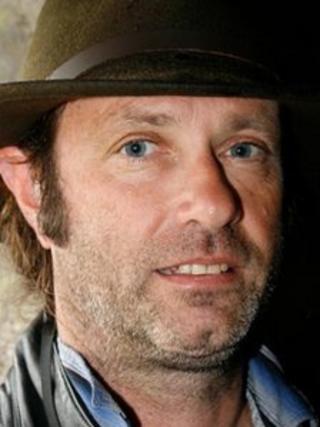 The BBC says an external person will be appointed to oversee an inquiry into how complaints made by a journalist who apparently killed himself were handled.
Russell Joslin, 50, a reporter for BBC Coventry and Warwickshire, died in hospital on 22 October.
His family had called for an inquiry into allegations by the reporter that he was sexually harassed by a female colleague.
Police are looking into the case as a matter of routine.
The BBC said the person chosen to head the inquiry would be named at a later stage.
Mr Joslin's family confirmed police were looking into the circumstances of his death.
However, Warwickshire Police said this was "normal practice in these matters" and any investigation would be led by the coroner conducting the inquest into his death.
On Thursday, Mr Joslin's father Peter said his son, who had mental health problems over the past six months, should have received more help from BBC managers.
He had been off sick from work for several months and had recently returned to work two days a week.
His family said the complaints Mr Joslin had relating to the colleague dated back to 2007.
The woman accused of harassing the reporter has said there was never a complaint against her and denies any wrongdoing.
'Establish facts'
In an email to staff on Tuesday, Cath Hearne, the BBC's head of regional and local programming in the West Midlands, said the corporation would be "undertaking an investigation overseen by an external professional".
She said the inquiry would try "to establish the facts about how any complaints made by Russell were reported and how the BBC acted on them".
Mr Joslin was hit by a bus on the morning of 19 October and admitted to Warwick Hospital, and then to nearby St Michael's psychiatric hospital.
He was later readmitted to Warwick Hospital as an emergency patient. He died there on Monday afternoon.
A post-mortem examination found Mr Joslin died from asphyxiation.
The journalist's funeral will be held on Wednesday in Kenilworth, Warwickshire.