Leamington Spa Portas Pilot funds for Christmas project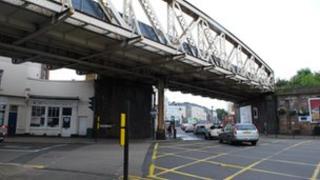 A Warwickshire town that received £100,000 under a government scheme to regenerate the High Street is to spend £3,000 of it on a Christmas event.
In July Leamington Spa's old town was named as one of 15 areas which would share £1.5m in plans spearheaded by retail expert Mary Portas.
Project organisers said £3,000 would be spent on a Christmas event with music in Regent Place on 2 December.
They also plan to spend £1,000 to illuminate the All Saints Church tower.
Mary Portas Bid - Leamington Old Town project leader Jeremy Ireland said: "The plan is to attract visitors from outside the area."
The Regent Place event, which would include entertainers and stalls, has been given permission from Warwick District Council and would lead to road closures, Mr Ireland said.
He added plans to light up the church could be restricted by planning deadlines and may not get approved by Christmas.
Mr Ireland said the £100,000 would also be used to help businesses and redevelop shops.
Residents and companies have helped to raise an additional £30,000 for the high street initiative.