London Taxi Company rescue bid must ignore sentiment: MP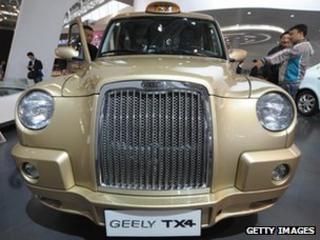 A Coventry MP hopes troubled black cab maker Manganese Bronze can be saved on the grounds it is a good business, rather than for "sentimental" reasons.
Labour's Geoffrey Robinson is to meet bosses at the city-based firm, which trades as the London Taxi Company, after it called in administrators.
The firm employs 288 staff, with 170 of them based at its factory in Coventry.
Mr Robinson said the taxi was a global brand but it had to remain business-like if it was to have a future.
Manganese Bronze called in administrator PricewaterhouseCoopers after failing to secure new funding.
The company had made losses for the past four years and its shares were suspended earlier this month, after a fault with the TX4 vehicle's steering box led to 400 of them being recalled.
'Hard-headed'
It had been trying to secure a loan from its Chinese shareholder Geely.
Coventry North West MP Mr Robinson said he would take the firm's case to the Department for Business, Innovation and Skills if investors could not be found.
He said: "What I'd like to see them doing is to find a strong British company that will give the company a new lease of life to go forward.
"It is an iconic company.
"Quite a lot of jobs are at stake and we don't see any reason, because of an incident like a recall that can happen to any company, it should be let to go to the dogs."
Mr Robinson added: "It's known throughout the world but we can't get nostalgic about it or sentimental.
"We want to be hard-headed and business-like about it and secure it because it's a good business as well."