Belgrade Theatre Coventry helped by commercial profit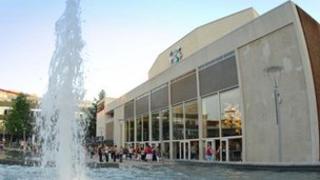 The Belgrade Theatre in Coventry has said a profit made by its commercial arm will help make it "less reliant on public funding".
The theatre said its commercial activities earned £350,000 last year.
These include hosting events and conferences and building sets for other theatres around the country.
Executive director Joanna Reid said that with funding from the arts council and the city council being cut the income is "more important than ever".
The theatre said it earned 51% of its own income in the last year, up from 30% four years ago.