'Under threat' Warwickshire village water firm to keep going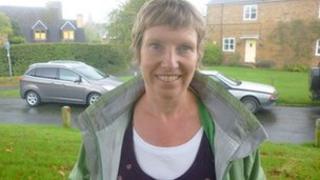 Customers of a Warwickshire village water company which is "under threat" have decided it should keep going.
The Fenny Compton Water Company Ltd supplies 36 homes and three businesses, but customers face a £200,000 bill to replace pipes dating back to the 1880s.
The decision to carry on for six months was taken on Tuesday at an emergency meeting attended by about 40 people in Fenny Compton village hall.
Funding will be sought during that time, the company says.
The firm, which is run by volunteers and has said it is under threat, was set up in 1886 to help prevent people contracting water-borne diseases such as cholera.
'Want to keep going'
Water comes down from a spring in the nearby Avon Dassett hills to supply the village. Annual income is about £10,000 a year and customers have an average bill of about £280.
The emergency meeting was held for customers to decide whether it was worth seeking funds to keep the firm open, or whether people should use the services of Severn Trent Water.
Company secretary of the village firm Jill Rankin said she was "delighted" with the decision at Tuesday evening's meeting.
She added: "It's the heritage of the village. We really want to keep going. We're trying to do all we can to ensure this happens."
The firm said another meeting would be held in three months to assess progress and the feasibility of gaining funds from, for example, lottery and European money.