Coventry Godiva Festival substitute takes place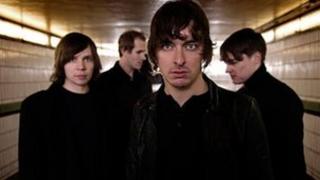 A replacement "mini-festival" has taken place in Coventry after the original event had to be cancelled because of bad weather.
The free three-day Godiva Festival at the city's War Memorial Park was called off at the last minute in June.
Several bands which had been due to perform offered their services free of charge for the Godiva In The Square concert on Sunday.
The Subways headlined the free event in Broadgate.
It also featured local acts Dark Actors and Russian Gun Dogs.
More than 100,000 people were expected at the Godiva Festival, which was supposed to be held between 29 June and 1 July.