Musician Malc Evans feels inspired for the future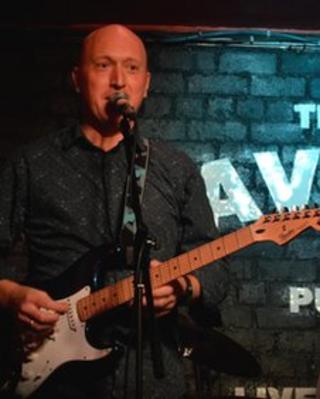 Malc Evans has been a name of the Coventry and Warwickshire music scene for around 10 years.
Following a recent career change, he said that the "creative juices are flowing again" and has a "new found confidence."
Malc, the BBC Coventry & Warwickshire Band of the Month for September, is hoping to re-launch his solo work.
He also has other projects, such as the band Beneva and his covers band, RetroEvolution.
The monthly musical showcase of local and national bands, Ditch the TV, at the Maudslay in Coventry, is also the brainchild of Malc.
Flow of creativity
It originally involved Beneva, his band with Nathan Bennett, that has continued to evolve over the years.
They are also hoping to return to the studio to record some new songs that could become an album.
Malc, who always combines his shows with both original material and covers, said that he hopes to devote more time to his music and to build on his Warwickshire fanbase.
One of his new songs, Mr Ben, is inspired by one of his favourite childhood television programmes.
He said: "I'm excited to be performing live and having a new flow of creativity because it's been lacking for a while."
Malc also plays with Steve Skidmore in the duo Claptout and Acoustic, which specialises in the music of Eric Clapton.
Steve is also a bassist with Beneva and guitarist with his own duo Bukechi.
Malc will be playing a range of solo gigs throughout September, including the Jam House in Birmingham and the Overspload festival in Welford, Warwickshire.