Entrepreneurs set up 3,600 firms in Coventry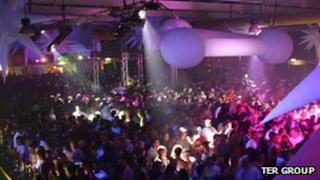 More than 3,500 companies have set up in Coventry in the past year.
Compared with the number of existing firms, the city's start-up rate of 23.8% is the highest in the West Midlands, information experts Experian say.
It said 3,609 new firms had been registered in Coventry in 2011.
However, the city also has a high business insolvency rate and the total number of companies registered in Coventry fell between 2010 and 2012.
Coventry and Warwickshire Chamber of Commerce said the high start-up rate was partly down to its efforts to seek out potential entrepreneurs and offer them support.
Emma Rynberk, a business advisor at the chamber, said: "We have helped hundreds of new companies form over the past couple of years and continue to do so.
"Starting a business can be quite daunting but it is also hugely rewarding. When you have an idea it is crucial to seek the right advice and help from the outset because that can be the key to success.
"Coventry does have a good track record when it comes to start-ups.
"It's hard to generalise about a city, but there is a theme of invention and innovation running through Coventry's history.
"Of course, the statistics do show that there are also business closures in Coventry and they are always regretful.
"Every town and city across the UK has been affected by the downturn but Coventry has a habit of bouncing back."
Paul Dunne started Total Entertainment Resource based in Coventry in 2006 using money had had saved up while working as a DJ travelling the world.
The company employed two people and had been planning to expand when the recession hit.
The firm was wound up in 2009 after two clients suddenly ceased trading owing him £60,000, Mr Dunne said.
He added: "It came as a huge shock. but with the help of the chamber I have set myself up in business again."
Total Entertainment Resource closed without any debts, which left Mr Dunne free to hold the directorship of his next firm.
Mr Dunne said the second business was harder to start because the global economic climate had worsened.
However, the chamber gave him financial advice and business mentoring and he now trades as TER Group and has more clients and double the staff, second time round.
He said: "I set my first business up with my own savings, but if I had gone to the bank for a loan, then I probably would not have had all the problems I did because they would have given me business advice and help.
"I have learnt the hard way but nothing beats working for yourself."
Alan Malin was his advisor at the chamber and is now employed by Mr Dunne as TER Group's managing director.
'Good businesses survive'
He had previously worked as a commercial advisor at HSBC for 30 years and said: "In some ways the recession has been good for encouraging start-ups because more people are being made redundant and self employment is seen as an attractive option.
"Starting your own business is not as hard as you might think.
"If you get through the first 12 months you know you have a good business model and should survive."
He said government funding for chamber of commerce business mentors had been significantly cut and he predicted there would be fewer start-ups in the city in 2012 as a result.