Shadow chancellor Ed Balls unhappy with school repairs fund delay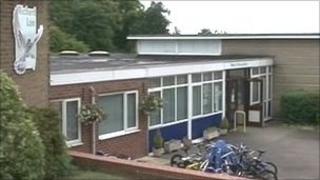 The shadow chancellor Ed Balls has criticised the delay of an announcement from the coalition government about funding for 20 school repairs.
Seven Coventry schools expected to hear in February if they were in the Priority School Building Programme.
Mr Balls said the hold up in making the decision over which of the 100 worst school properties in England to rebuild was "not fair".
A government spokesman said they would make their choices "as soon as we can".
Last July parents and pupils from Richard Lee Primary School, in Coventry, delivered a petition to Downing Street calling for repairs.
Labour MP Mr Balls visited the school in Wyken, one of the seven in the city seeking additional funding from the scheme, to see the 1950s building which has had problems with leaking roofs and damp.
'Huge interest'
Mr Balls said: "It's not fair for children and parents to have all this uncertainty in waiting.
"I understand people's frustrations and I wish [Education Secretary] Michael Gove would get on with it."
A spokesman from the Department of Education said the delay had been caused by a "huge interest in the programme".
"We're carefully assessing and reviewing each application," the spokesman said.
"We make no apologies for having a fair, thorough and rigorous bidding process.
"We are taking our time to get this right and will announce our decisions as soon as we can."
The Coventry schools hoping for funds are:
Alice Stevens School
Ernesford Grange Community School
Richard Lee Primary School
President Kennedy School and Community College
St Thomas More Catholic Primary School
Whitmore Park Primary School
Wyken Croft Primary School