Daw Mill colliery review begins, says UK Coal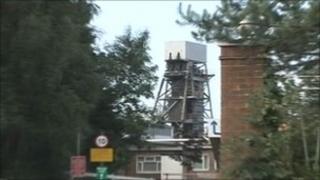 A review is under way looking into the future of a Warwickshire colliery.
UK Coal has written to about 800 staff at Daw Mill colliery, in Arley, to say the firm is looking at ways to make it profitable again.
Pay negotiations between the firm and its staff are happening and the company said it would not comment while they were taking place.
External advisers have been appointed to look at options, the letter to employees said.
Last month UK Coal, the largest coal mining company in the UK, said it was "under intense economic pressure" following the recession.
A spokesman for the Union of Democratic Mineworkers told BBC News he did not believe the situation at Daw Mill was as bleak as it looked.
The company also has deep mines at Thoresby and Welbeck in Nottinghamshire.