£1m spend on council farm in Warwickshire attacked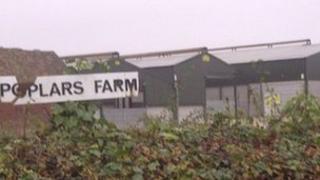 The £1m cost of building cow sheds and renovating a council-owned farm in Warwickshire has been criticised.
Labour councillor Richard Chattaway said he was appalled by the outlay at Poplars Farm in Hurley and thought the money should be spent elsewhere.
The farm is one of 46 which generate £600,000 a year for the county council.
Colin Hayfield, Conservative councillor in charge of the farms, said many had been neglected for years and were slowly being brought up to standard.
He also said the investment freed another farm for possible development.
Mr Chattaway, Labour spokesman for communities at Warwickshire County Council, and the Warwickshire environment campaigner Keith Kondakor, have both criticised the expense.
Mr Chattaway said it should have been spent on road safety and repairs to schools.
However Mr Hayfield said the money for Poplars Farm, which had been empty for 12 months, had come from a capital allowance dedicated to such investment.
Cost breakdown
According to Warwickshire County Council the £1m spent on the 250-acre dairy farm included £600,000 on a new set of cow sheds and the refurbishment of existing farm buildings.
Bringing the farmhouse up to a "decent standard" cost £100,000.
By law the farm needed a new slurry tank which cost £300,000, the council said.
The council said the tenant at Poplars Farm had moved from a farm in Dunchurch which could be used for housing in the future.
Mr Hayfield said in general farming was "hideously expensive" to get into and farm tenancies were still considered to be a useful first step.