Murderer Yonas Beraki has minimum sentence increased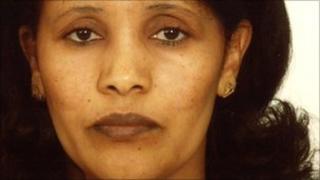 An illegal immigrant who admitted murdering his ex-girlfriend has had the minimum time he must serve increased by three years.
At Coventry Crown Court Yonas Beraki, 33, was told he must now serve at least 15 years before he can ask for parole.
Genet Kidane, 41, died after he pushed her off a bridge in Coventry in January.
The review came after an appeal by West Midlands Police and the Crown Prosecution Service.
On 2 November, Beraki was given a life sentence and told he would have to serve a minimum of 12 years in jail.
Ms Kidane and Beraki, who were originally from Eritrea, were seen arguing on the bridge before her body was found on Wednesday 12 January.
Beraki also jumped from the bridge in an apparent suicide attempt.