Coventry autism facility Corley School facing closure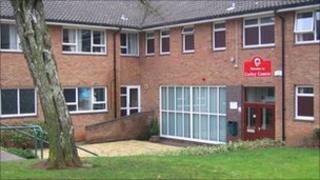 Parents have reacted angrily to news that an overnight stay facility at a specialist school in Coventry could close.
The Corley School and Autism Support Centre, described as as a centre of excellence, currently allows pupils to sleep over and develop independence.
Coventry City Council has said closing the overnight facility would save approximately £384,000 per year.
The proposals will be discussed at a public meeting later.
John Montgomery, parent governor at the school, said: "It is known all over the county, it is recognised as far away as Bristol and London as a centre of excellence for autism control and tuition.
"We should be building on that, not retracting."
'Tip of the iceberg'
Councillor Lynnette Kelly, Cabinet Member for Education, said the funds saved would be used to help others with special educational needs and disability in Coventry.
She said: "The city council will be meeting with parents collectively and individually to ensure that adequate arrangements continue to be made for their child's social and independence training.
"I should like to emphasise that Corley Centre continues to be an important part of our very valued special school provision.
"I remain fully committed to meeting the special educational needs of the children at Corley Centre, but I need also to ensure that we have equitable and value-for-money provision for all our children with special educational needs and disability across the city."
Parents were informed of the proposed change to the services in a letter from the council on 30 September.
Sarah Gill, whose son uses the centre, said: "I think this is the tip of the iceberg. Taking away this facility will impact on these children tremendously because their condition is unique and no other school can provide what this school provides."
The public meeting is at 19:00 on Wednesday at the Corley Centre.