Coventry parents in petition over Richard Lee school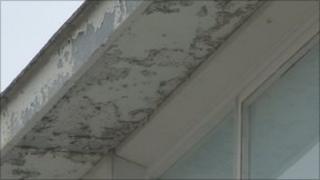 Parents in Coventry are planning to take their fight for a new school to Downing Street.
Richard Lee primary school in the city, which was built in the 1950s, has problems with damp and leaking roofs.
Parents say it is beyond repair and needs rebuilding.
The government said Coventry had been given £11m to spend on school buildings in the last year. The city council said it had to spend it on more urgent cases.
School governors are planning to take a petition to Downing Street.