The Enemy treat fans to intimate concert in Leamington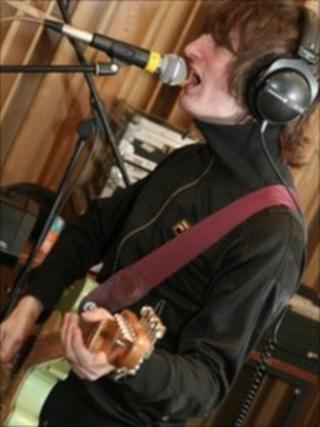 Coventry trio The Enemy have played a special one-off gig at The Royal Exchange in Leamington Spa.
The band treated fans, who had won tickets to the intimate gig, to a performance of their first album We Live and Die in These Towns.
They also played hits from their second album and exclusive debut performances of tracks from their new album.
It is currently untitled, but due for release in either the late summer or early autumn.
New songs include This Is Real, Melody, Like A Dancer and Marion.
Local band Capital Sun and Leamington four-piece The Antics, formerly known as Akeal, wetted the crowd's appetite with well-received support slots.
'We're pretty excited'
The Enemy's frontman, Tom Clarke, said of the event on the band's website: "We figured we'd treat those of you lucky enough to get tickets to a performance of the first album, in it's entirety, in order.
"We've never done it before, so we're pretty excited, if not a little bit daunted!"
Tom, alongside bassist Andy Hopkins, and drummer Liam Watts, have been working on the third album at Warwickshire's Vada Studios with Brian Eno collaborator, Leo Abrahams, on production duties.
The electric atmosphere experienced throughout the set is a testament to the band's reputation for being an excellent live act.
The emotional performance of hit single We Live and Die In These Towns even managed to give this reviewer goose bumps!
Highlight of the night was before energetic set closer, You're Not Alone, when Tom thanked the landlord for hosting the event and jokingly implored to the crowd: "He said he don't mind if we wreck the place, lets go mental!" (or words to that affect!)
It quickly saw the already energetic and enthusiastic crowd liven up into a frenzied sing-along.