Coventry worker burns census form in 'arms protest'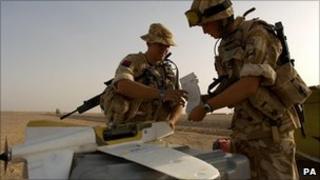 A Coventry peace worker says she has burnt her census form in protest at a weapons firm helping to run the Office for National Statistics's (ONS) census.
Penny Walker, who runs Coventry Peace House, said it was unethical for a civil IT contract to be given to Lockheed Martin UK which makes weapons.
The ONS said the contract had been awarded in full compliance with EU law.
It is a legal requirement to return a completed census form. Ms Walker said she was prepared to be taken to court.
A spokesman for the ONS said: "Lockheed Martin UK's bid offered the best technical solutions and the best value for money for the taxpayer."
Trident missiles
He said the tendering process in 2008 did not assess what other business the winning firm might be involved with.
Ms Walker, who works with asylum seekers and refugees, said it was inappropriate to award a civil contract to Lockheed Martin UK that provided services to the Ministry of Defence.
She faces a fine for failing to return her census form and said she was prepared to go to prison for the sake of her conscience.
"There are hundreds of other people in the city who are very concerned about it but don't want to criminalise themselves and aren't against the census per-se, who are writing to their MPs and making a fuss about this," she added.
Lockheed Martin said it made Trident and F16 missiles for the Ministry of Defence but it did not make cluster munitions. It said 61% of its business in 2010 had been commissioned by the US Department for Defense.
It said it also fulfilled civilian contracts, which made up 24% of its business last year.