Warwickshire Police offers staff voluntary redundancy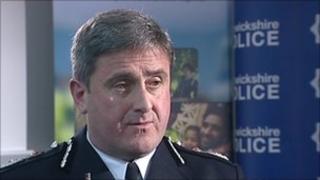 Warwickshire Police has offered support staff voluntary redundancy as part of measures to save £22.9m by 2015.
It said only civilians who had worked for the force continuously for more than two years were eligible, which applied to 794 employees.
Chief Constable Keith Bristow said: "Losing staff is not something we want to do, but something we have to do to make the budget cuts required of us."
Warwickshire Police currently employs 920 civilian staff.
They work in a variety of roles such as police community support officers, in communications, human resources and finance.
In December the force said it would need to lose 450 roles in order to meet the funding gap.