West Midlands News Online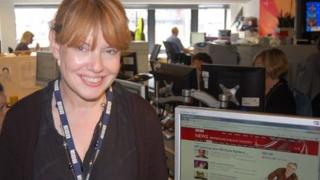 BBC News Online reporters are based in newsrooms across the West Midlands working alongside radio and TV colleagues to deliver the best local, national and international news relevant to you.
Let us know if you have information or pictures about news where you live.
HOW TO CONTACT US
Email - newsonline.westmidlands@bbc.co.uk
SOCIAL MEDIA
Follow West Midlands news on Twitter or send us a tweet.
Find our stories on Facebook here.
For stories from our network of BBC online reporters across England follow BBC News England on Twitter.
TV AND RADIO
To contact Midlands Today email midlandstoday@bbc.co.uk.
To contact your local radio station:
BBC WM bbcwm@bbc.co.uk
BBC Coventry and Warwickshire coventry.warwickshire@bbc.co.uk
BBC Hereford and Worcester bbchw@bbc.co.uk
BBC Shropshire radio.shropshire@bbc.co.uk
BBC Radio Stoke radio.stoke@bbc.co.uk