Stratford MP sorry for musical tie outburst in Commons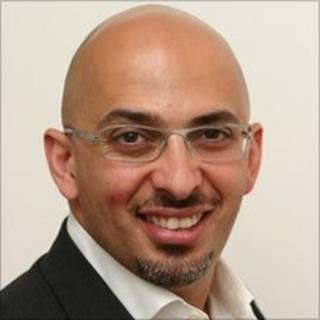 The Conservative MP for Stratford-upon-Avon apologised to the House of Commons after his tie starting playing a song as he was addressing colleagues.
Nadhim Zahawi was speaking in a debate about the Educational Maintenance Allowance (EMA) when his tie emitted a tune, amplified by a microphone.
He said sorry and explained that he wore it in support of a cancer charity.
Deputy Speaker Dawn Primarolo said he should be "more selective" in his choice of neckwear in the chamber.
'Musical accompaniment'
The tie started playing a tune as he was stood up joining in the debate, causing him to pause mid-sentence.
He said: "I apologise. It is my tie to support the campaign against bowel cancer that was making that noise.
"It is a musical tie."
Ms Primarolo said: "Perhaps next time the honourable gentleman will be more selective in the ties he wears in the chamber and then we won't need the musical accompaniment."