Coventry City Council anti-noise team to work 24 hours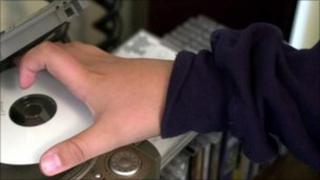 A team tackling noisy and nuisance neighbours in Coventry is to operate 24 hours a day.
The city council said it had dealt with 3,892 complaints from residents over the past year.
The existing service, provided by six officers, currently operates between 0900 GMT and 0300 GMT.
The council's cabinet said its Emergency Service Unit (EDU) would now also work between 0300 GMT and 0600 GMT.
At a meeting earlier, councillors rejected three other options, which included increasing the noise response team to nine officers to provide 24-hour cover.
Councillor Phil Townsend, cabinet member for neighbourhood services, said noise was a significant problem in parts of the city and there were thousands of complaints.
"It leads to a significant number of abatement orders being served and exceptionally it leads to prosecutions in magistrates' court," he said.
The team also deals with complaints over issues such as bonfires, littering and dog fouling.
The council said it has issued 250 noise abatement notices and prosecuted 12 people in the past year.