Warwick road campaigner calls for 'graphic' adverts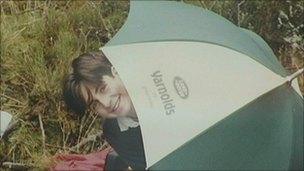 A road safety campaigner from Warwickshire is calling on the government to introduce "graphic" new TV adverts in an attempt to save lives.
Paul Kerr, of Warwick, told transport minister Mike Penning that current road safety adverts were "wishy-washy".
Mr Kerr said similar TV adverts in Northern Ireland had saved 15,000 lives since they were introduced in 2005.
He has campaigned for improved road safety since his son John died in a crash in Coventry in 1992.
Seventeen-year-old John Kerr was killed when the car he was a passenger in hit a tree in Finham.
Paul Kerr also said current ads were not good value for money because they were not effective.
"Fifteen thousand lives saved in Northern Ireland. Why are we waiting, shouldn't we have these sort of commercials on screen and also have them sponsored?" he said.
Department for Transport statistics showed some 2,222 people were killed on Britain's roads in 2009, which it said was a record low.
Related Internet Links
The BBC is not responsible for the content of external sites.