Coventry taxidermist sentenced over animal skulls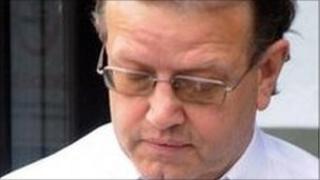 A taxidermist who sold and imported the skulls of protected species has been given an 11-month suspended jail sentence at Coventry Crown Court.
Alan Dudley, 52, of Halford Lane, Keresley, admitted a number of charges including breaking a ban on imported goods.
Dudley admitted buying specimens of endangered species, including a goshawk and a long-eared owl skull.
His barrister said he had not acted for profit.
Dudley also pleaded guilty to charges of breaking the imported goods ban in relation to the skull of a monkey and to offering the skulls of a marmoset and Humboldt penguin for sale.
When his Coventry home was searched in March 2008, police found a room dedicated to his collection of animal skulls, on show in display cases which lined the walls.
The vast majority of the hoard was lawfully held, but an investigation found that some of the skulls had been bought without the necessary licence to trade in endangered species.
Timothy Green, defending, said his client had an arrangement with a number of local zoos and academic institutions to "clean up" the carcasses of dead animals and hand back the skeletons.
He added: "For some it might even be the stuff of nightmares, a room full of skulls, but for him it has been a very sincere and earnestly pursued interest."
Judge Peter Ross said: "Yours is a case where academic zeal has crossed the line into unlawful obsession."