Cornwall footpath cleared twice for walkers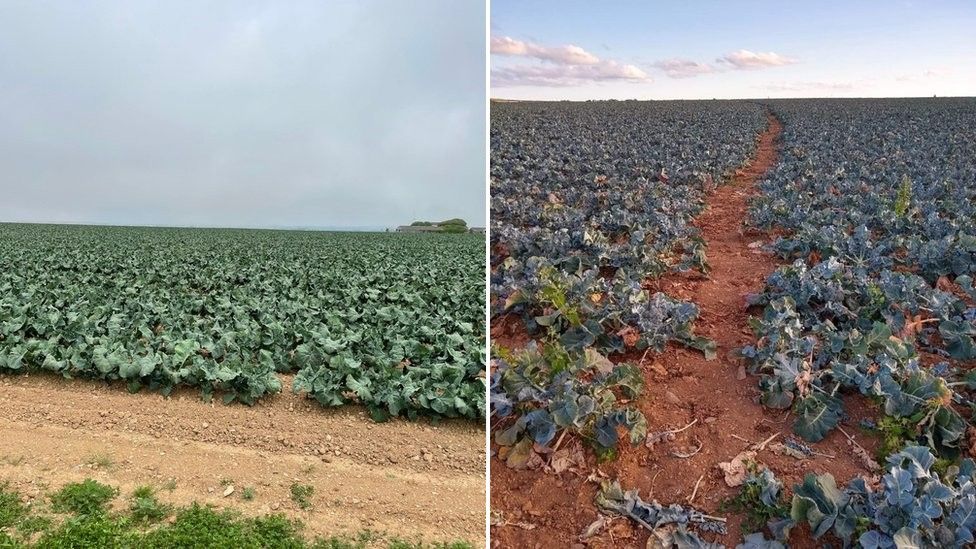 A landowner has cleared a path through fields in Cornwall after it needed reinstating for the second time in two years.
The Open Spaces Society (OSS) said it threatened legal action over the path near Padstow after Cornwall Council had "failed" to get it cleared.
The council said it contacted the landowner in June and the path had now been cleared.
The landowner James Eustice declined to comment.
The OSS said the footpath through fields at St Ervan had been blocked in 2021 by fencing, crops, hedging and other materials.
The path was cleared after Cornwall Council stepped in but the OSS revisited the path in 2022 and it was blocked again, this time by crops.
The OSS said it had sent a legal demand to the landowner on 29 June to reinstate the path, which was done the following day.
Helen Clayton, an OSS case officer, said the threat of legal action directly against the landowner "was very much a last resort".
But the OSS "considered it necessary after Cornwall Council failed to do anything in response to requests that it exercise its duty to keep the path free of obstructions".
Cornwall Council said in a statement that it had been "in communication with the landowner in June about the cropping issues" and the path was "now fully open to the public".